huhu... ni design asal dr pepari design -

http://peparidsign.fotopages.com

k, takley tandingla pepari nyer... hihi,die punyer marvellous...
but anyhow, anyway.. finish jer design ni, sy berpuas hati jgk sbb nampak cantik in real life la..
hm, tp mngkin manik disusun rapat sgt ek??? pasni nak try rengangkan sikitla. or what d'you guys think?

for now, enjoy...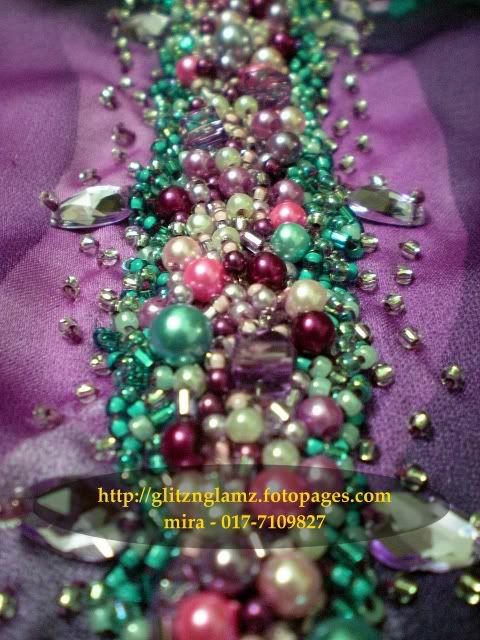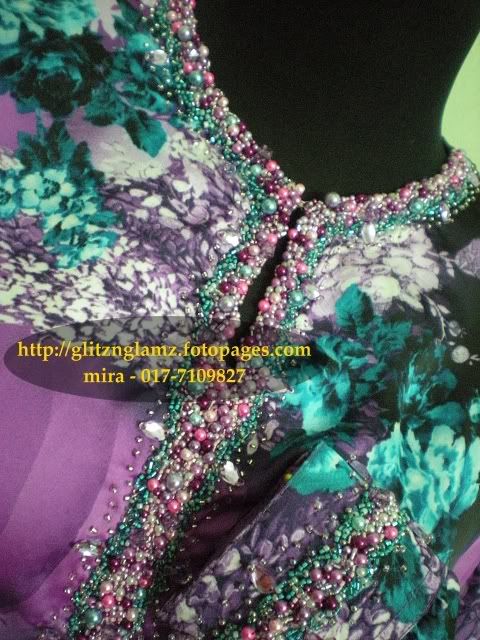 p/s to kak eda : bj ni dah siap, SF tu ontheway seiring ngn beberape bj jgk, sbb sy ni wat SF lambat sikit.. insyaAllah siap nt utk pakai ry. Doakan kesihatan kiter n smgt yer.. hehe..
Quote:

laila : kak laila, wat maser ni sy taklah jual lagi sketches tu... kalo nak ambil yang ada di FP sy ni diersilakan, sy halalkan...


eeda: TQ atas comment akak, actually ni sy jahit sebiji2, 2biji2, 3 biji2.. hehe, tataulah pepari wat camane... die nyer kemas..sura cantik bj akak nt.


laila : chaiyok k. laila.. a lot of practice makes perfect..

zai : thanks for the tip k.zai..love your work..